The tokusatsu franchise "Iron Hero Ganriser" has completed their 2016 public vote for the most popular character of the various series and Nana (transforms to Rias Marin), the character played by Ayaka Komatsu in "Iron Hero Ganriser NEO 2", has been chosen as the most popular character for two years in a row (2015 and 2016)!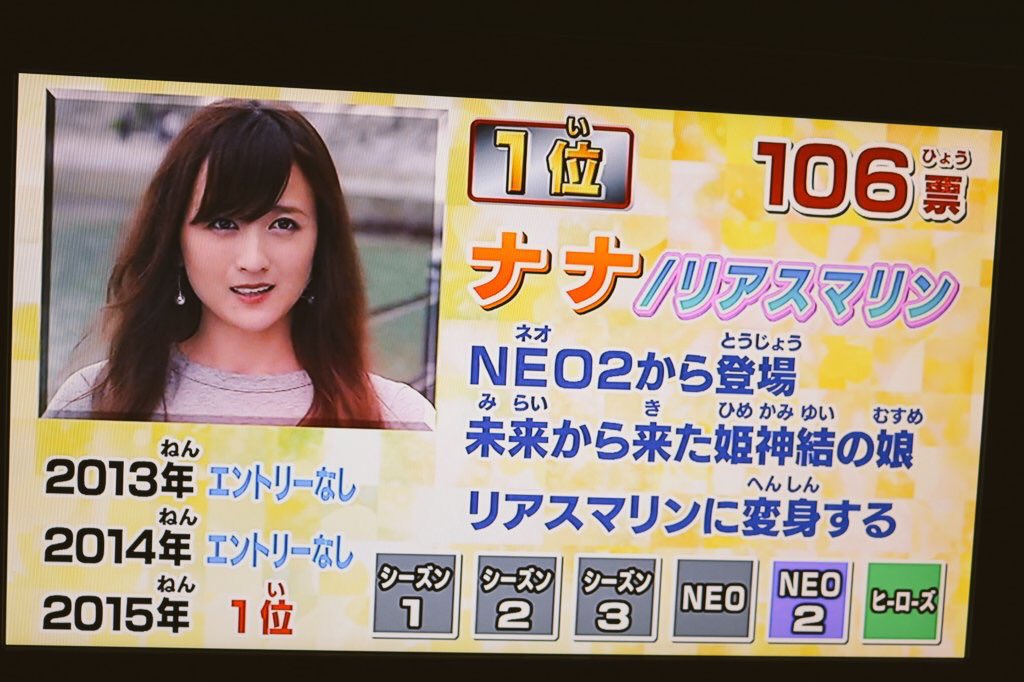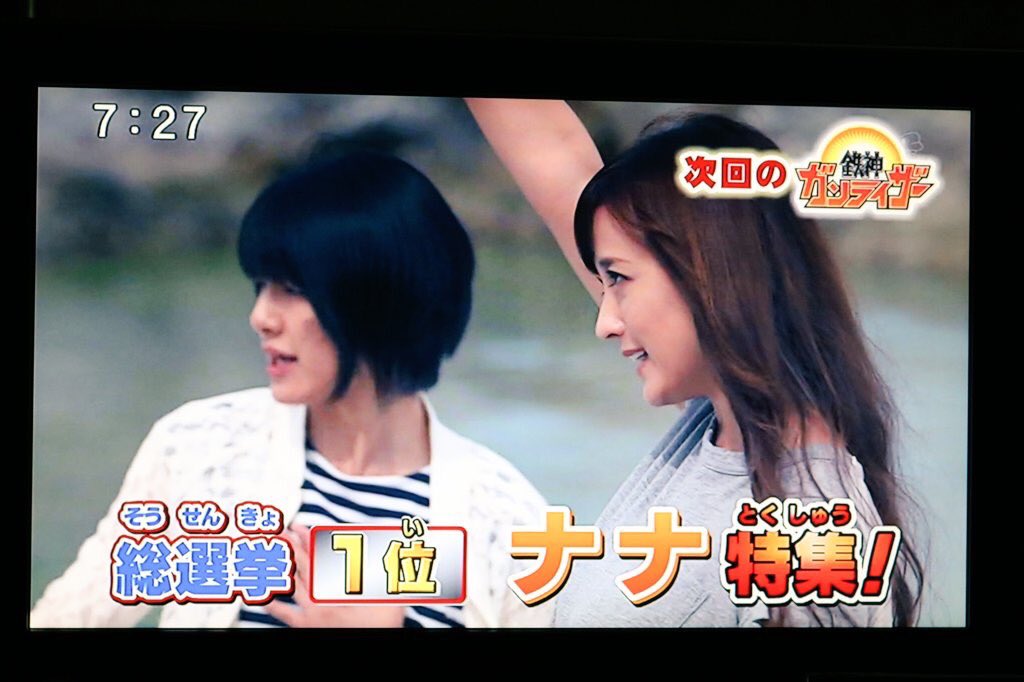 The official tweet that announced the result is here, while Ayaka's blog post with her reaction is here. Congratulations to Ayaka for your well-deserved recognition!
Screenshots from Ayaka's appearance in "Iron Hero Ganriser NEO 2" have been previously posted: episodes 3, 6 and 7, episodes 8 and 9, episode 10 and episodes 11 – 13.
Tags: Ayaka Komatsu, 小松彩夏